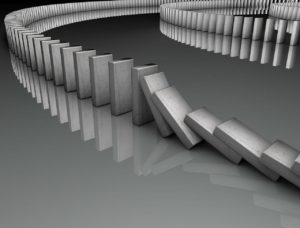 The 2 most important days in your life are the day you were born, and the day you discover why - Mark Twain.
You can come to evolve more quickly in your life, my specialty being to help you find your way of life and achieve it, this is what I think makes us really happy. You can share this happiness, feed the other and be nourished if the other is in the same dynamic. When we are on the right path for us, a fluid life presents itself to you. When we are not there or more, the life is in charge to present us experiences which are repeated, harden, cause us physical and / or psychic disorders more or less durable. Poor sleep and fatigue are the first symptoms.
That's why, during my consultations, I use a multidisciplinary and multicultural approach that takes into account all your body (physical, psychological, emotional, energetic, spiritual) to achieve your personal or professional goals. The body never lies... We seek together the systemic origin (in space and time) of your request, to readjust the imbalance that makes you consult. Even if you seem to know the cause of your current blocking situation to resolve, it is the outcome of the old, possibly transgenerational, origin of which you are probably unaware (and that in the end you leave your children to your unknowing) that really releases.
By unraveling the impact on different plans, like a cascade of dominoes, yyou are free of weight, things are in order and your life goes in the right direction for you, everything is finally linked in the common sense, to use the words of one of my clients. Thus, each session allows to treat various requests simultaneously with a favorable result very often in several sectors of your life. I use this holistic vision in all my consultations, including  consultations spécialisées souffrance et travail, dans l'accompagnement santé.
Approaching your situations in a multidimensional way allows you to build a present that suits you. Taking into account the wisdom gained through past events that you have experienced or inherited without your knowledge helps to free you from things that do not serve you, or even prevent you from moving forward in your life or being fully yourself. You learn to reorient your present as you go by reintroducing the perspective of your future projects in the short, medium and long term in their objective and subjective version. As a bonus, each of your sessions allows you to develop your intuition and your discernment to better navigate your life and be fully autonomous in your choices.
This methodology that I developed by combining the most modern scientific and human approaches with those of ancestral civilizations can reduce the number and frequency of your consultations. Three sessions spaced at intervals of about 3 weeks are enough in more than half of the cases to obtain the rocking of the symptoms or the overcoming of the blockages, provided that you are also actor by practicing the exercises that I invite you to do for yourself. A small number of complementary sessions can anchor the result. 80% of my clients process their request in 3 to 6 sessions. Ideally, if you want to maintain your balance, it is better to do a refresh (and yes, like when you go to the hairdresser ...) in the form of a session of one hour every 2 to 3 months.
If you want to live this group experience or to deepen it for you or your clients / patients, know that I am transmitting this integrative transformation approach in the les development process.  My motivation? if I had known all this earlier I would have been happy myself earlier. So, share it so that the greatest number will benefit you, your customers and your loved ones.
I also accompany companies to develop their human resources for smooth and harmonious organizations, via the structure of STELIAXE.
You will find below a list of the different approaches that I may have to combine during an accompaniment. They allow to feed my global vision and to address simultaneously your different plans. This is how I can accompany you in your integrative transformation towards yourself.
Therapeutic approaches
Transactional Analysis
Karmic Astrology
Ayurveda
Activity Clinic
Coaching (Professional, Academic, Life)
Nonviolent Communication (CNV)
Systemic Configurations Family
Constellations Organizational Constellations
Cell Disruption
Detox
Dynamic Integrative Integrative Work (DIT)
Integrative Dynamic Health (DIS)
EMDR
Epigenetics
Energy Equilibrium
Dissociative states
Ericksonian Hypnosis
Chinese medicine (concepts)
Neuroscience
Buddhist Philosophy
Quantum Physics
Prana healing
Psychodynamics of Work
Psychogenology
Integrative Psychology
Positive Psychology
Psychosomatic
Reconversion & Transition
Sexology
Suffering and Work
Symbolic
Systemic
Brief Therapy
Behavioral and Cognitive Therapy (CBT)
Couple Therapy
Family Therapy
Psycho-corporal Therapy
Systemic Therapy Integrative Phenomenology (TSPI)
Transgenerational
Body and energy approaches
Accompanying energy
Access Bars
Psycho-physical accompaniment
Psychosomatic accompaniment
Ayurveda
Physical coaching
Cardiac coherence
Personal image consulting
Kinesiology
Massage
Meditation
Nutrition
Prana
Pranayama
Reiki
Relaxation-Respiration
Weaning Addiction
Smoking cessation
Tantra
Psycho-physical therapy
Yoga