Transmitting the impact of our memories for optimal health
Context
This module corresponds to the last level of the Integrative Dynamics of Health® course. It combines the learning levels 1 and 2, which are prerequisites:
1. Master our energies
2. Release our systemic memories
Objectives
This module allows to go further in the personal, professional, family systemic interaction of memories that we have lived or bear and the present moment. To dissociate ourselves from it makes us free … to dare to be fully ourselves in all serenity. To bring it to the world our singularity to share it in full health and vitality.
They also allow you to integrate these tools into your coaching practice, participants playing in turn client and accompanying.
You evolve yourself and can evolve your surroundings (relatives, customers) for better health and vitality.
Program and Course
1. 1. Transmute the energetic and emotional impact of our memories, whatever their origins: current family, family of origin, ancestors (regardless of the number of previous generations and genealogy is known or not), past lives and karmic, archetypal memories … Using systemic energy configurations.
2. Our health potential in connection with our transgenerational antecedents for better vitality.
A module of 3 days can be repeated at will to deepen and anchor the practice and your discernment. Participants can thus respect their pace of integration and evolution.
Training follow-up
Supervision days in the form of feedback, sharing and complementary theoretical and practical integration are proposed at a fortnightly frequency.
Method
The method used is a combination of those learned at Levels 1 and 2. These two modules are therefore prerequisites to follow this one.
Internship locations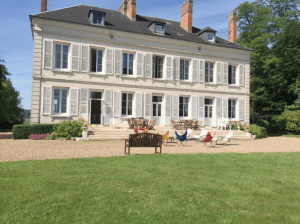 Residential Stage (R) 1-hour drive from Paris West or 1 hour by train from Gare St-Lazare
Non residential training course (NR) in Levallois (92)
On request: non-residential course at the weekend, or residential in the province / abroad (English / Italian possible).
To whom is this stage addressed?
Anyone wishing to go in depth on their path of life (personal and / or professional), to overcome their patterns of repetition, blockages, physical and psychological symptoms, realize themselves and (re) connect to his joie de vivre.
They concern more particularly any person and health professional medical and paramedical, psychologist, coach who has the curiosity to integrate non-European methods very complementary to our Western vision of balance of life and health, to advance their entourage (close or customers).
Calendar
It is possible to repeat this module as many times as you wish to deepen and anchor the practice and your discernment. Participants can thus respect their pace of integration and practice. The renewal is the object of a preferential rate.
Prices
540 euros * for a 3-day module
* Price including taxes for private individuals – Companies: contact us – training agreement on request. Excluding accommodation and meals.
Reservation with payment of a deposit of 20% (100 euros for an individual module or 200 euros for two modules).
Inscriptions
To register, contact me To register, for a phone interview, or for more information. Your registration is confirmed upon receipt of a deposit of 20%.
Founder of the approach
Catherine Frade, psychologist, occupational psychopathologist, systemic coach, Dr Pharmacy. She is also a certified instructor at the Chopra Center in California, a member of the Pain and Work Network, and a board member of the EMDR France association. She has also trained in different European, Asian and American approaches. She has founded and runs STELIAXE since 2003 (consulting, training, coaching people and organizations in Integrative Transformation).
Thank you to Mrs. Simone Luciani, author of the mandala