Integrative Dynamics of Work Path (DIT®)
Integrative Transformation to work better and communicate together while realizing you according to your purpose and developing your Well-being, your Health and your Individual & Collective Performance in the company.
A light version of this course (Twice a day) is taught under the name "working and communicating together" to three Masters II of the Paris XI University of Pharmacy for students working in companies: Quality Control, Management of the Quality, Medical Devices.
Objectives
• Understand and integrate how the company affects you and vice versa…
• Discover what your value and your unique talents are a springboard to fully take your marks, your projects and develop your performance in the company
• Know your fully take place, go to meet who you are, determine and express your personal and professional needs and those of your teams
• The ultimate goal is to find a balance and personal and collective development in work and in relational life
The DIT method helps you develop your global, systemic and multidimensional vision, serving your work and the organization that employs you through a multidisciplinary approach that combines the following:
• strategic foresight, epigenetics and neuroscience
• systemic coaching, collective intelligence and group dynamics
• developing your intuition and your discernment between explicit and implicit information
The global vision acquired allows you to develop your:
1. Quality of life in formal and informal work
2. Quality of your individual and collective work
3. Quality of your communication
4. Quality of professional relations, and even personal
5. Quality of work a balanced performance with a quality of life and health
The result:
• people who want to get up in the morning to live each new day full of experiences they contribute to the company and their lives,
• more successful companies with more motivated teams, more committed, more happy and healthier.
Program and Course
This program helps you work better and communicate together while you achieve, move forward while maintaining your health and life balance.It combines 5 modules in a global, systemic and multidimensional approach, at the service of work, people, collectives and organization. The first 3 modules can be done separately; they serve as prerequisites for modules 4 and 5.
Module 1: Understanding the systemic needs of the company and the individual: reintroducing the long term in the construction of the present at work and in his life
Defining your professional project in the long term and how it fits into your life project while seeking to preserve a quality of life at work, work and relationships in the present. Capitalize on past individual and collective events more or less positive to enrich the present.
Understand the interactions between formal and informal work and how they can feed your purpose.
At the end of module 1, an individual personalized coaching (3 monthly sessions of one hour) helps you to deepen your specific situation (package of three sessions with mandatory intermediate follow-up, you can extend it on request) and readjust your project according to your transformation during the training. The 3 sessions are distributed after the modules 1, 2 and 3. To extend on request.
Module 2: The systemic approach of the person in all his balances of physical, psychic and emotional life from the point of view of scientific practices and ancestral civilizations
Systemic approach of the global balance of the human being to make the link between the body, emotions, energy and psyche.
Module 3: The keys to understanding professional interactions, intuition and discernment
or how to decode what happens in the interaction at home and at home.
Module 4: Individual and Group Motivation and Commitment in Business
Taking its place as an individual in the formal and informal systems, impact of life choices on the individual, the group and the organization. Ecological work relationship in a satisfactory health balance, individual and collective construction.
Motivation and long-term commitment, employees are force proposal for a dynamic company that prevents psychosocial risks in depth.
This module requires tracking of Modules 1, 2 and 3.
Module 5: Realizing your purpose in your life with conscious and unconscious resources by developing a concrete plan of action: moving forward by contributing to the world with its full potential!
How to transform the way you work, your well being and your health (optimism, mutual help, group dynamics …) while realizing yourself. Implementation of a concrete action plan combining well-being, fulfillment and performance both in your professional project and in the balance of professional life / personal life. Next steps and celebration.
This module requires tracking of Modules 1, 2, 3, and 4.
Methodology
Situations according to the Integrative Dynamics of Work (DIT®) allow a precise answer, framed and made to measure, in particular for:
Introduce personal, interpersonal, impersonal, transpersonal mission and visions into the construction of the present.
Reintroduce the long term in the short term vision, at the individual, collective and organizational level.
Allow individuals and organizations to discover how their purpose is to achieve their project.
Align individuals and organizations in an operational and strategic axis around their raison d'être.
Develop individual and collective projects based on weak temporal spatial signals and past experiences.
The whole of the training is accompanied according to the most adapted digital practices according to the needs of the group, where are present, trainees and trainers.
Training locations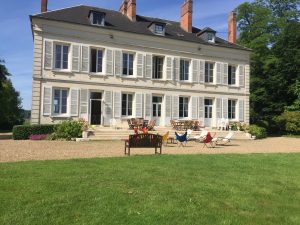 Residential course 1-hour drive from Paris West or 1 hour by train from Gare St-Lazare.
Non residential internship in Levallois (92).
On request: non-residential course at the weekend, or residential in the province / abroad (English / Italian possible).
Who are these interns for?
Individual and Business, individually or in groups.
• Director and Manager, Director of Transformation, Director and Head of Human Resources, HSE Manager, Health and Safety Manager, Prevention Manager, CHSCT Member, Staff Representative.
• Occupational Physician, Labor Nurse, Social Work Assistant, Work Psychologist.
• Any employee (s) in the broad sense … or not: consultant, trainer, coach, coach, auto entrepreneur, medical and paramedical professions.
Calendar
Prices
For the complete course (5 modules) with coaching (3 sessions package): 2950 €* – Additional coaching hour: 180 €.
For a single module (1, 2 or 3) of 3 days: 540 €*
Package 3 coaching sessions: 500 €*
* Price including taxes for individuals – Excluding accommodation and meals. Companies: contact us – training agreement on request.
Inscriptions
To register, contact me for a phone interview, or for more information. Your registration is confirmed upon receipt of a deposit of 20%.
Founder of the approach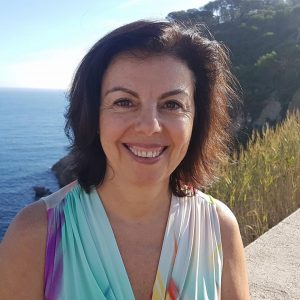 Catherine Frade, psychologist, occupational psychopathologist, international systemic coach, Dr Pharmacy. She is also a certified instructor at Chopra Center in California, a member of the Pain and Work Network, and a board member of the EMDR France association. She has also trained in different European, Asian and American approaches. She has founded and runs STELIAXE since 2003 (consulting, training, coaching people and organizations in Integrative Transformation).