Health Balance (according to Deepak Chopra)
Objectives:
Live in full health, vitality and joy thanks to Ayurveda by discovering concrete tools adapted to your physiological, psychological and emotional profile.
This very comprehensive training includes some of the latest scientific contributions associated with ancient Ayurvedic civilizations. Many practical tools allow you to become the best guarantor of your health.
Training program:
This training allows you to learn how to permanently remedy your imbalances. By adopting a healthy lifestyle and rejuvenating daily practice, you will restore and maintain harmony in your body and mind. If you stick to the lessons, the results of this. holistic approach are spectacular. Here is the detailed program. It can be done over a few hours, a few days, the ideal program being over 5 days.
1. Initiation to the fundamental principles of Ayurveda, (Life Sciences). Discovery of your physical and mental constitution through the "doshas": Vata, Pitta and Kapha. Experiment with the benefits of meditation and yoga.
2. Nourish your body, mind and soul choose the most nutritious foods for your constitution. Adopt appropriate eating habits to optimize your health, maintain your proper weight, good digestion and reduce your dysfunctional symptoms. At the end of this session, you will have personalized nutritional advice that you can put in place in our western daily life.
3. To regenerate and eliminate toxins to maintain optimal vitality. Adopt a rejuvenating daily routine to sleep well, relax and take care of yourself. In this practical session, we offer concrete methods to better live your phases of change and transformation of the different stages of your life.
4. Use your emotions to live in joy and freedom to be. Negative emotions can become harmful if they are not evacuated properly. How to identify biological responses to develop a positive outlook on ourselves and others. By learning techniques of conscious communication, you will regulate your tensions to have a harmonious and joyful relationship to the world.
5. The five doors of access to your inner healing power. Use your five senses, hearing, touch, sight, smell and taste to heal, nourish and balance your whole being. This session includes practical activities related to the five senses (aromatherapy, massage, sounds …)
Places of training: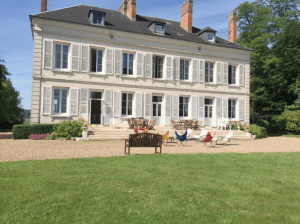 Residential Stage (R) 1-hour drive from Paris West or 1 hour by train from Gare St-Lazare
Non residential training course (NR) in Levallois (92)
On request: non-residential course at the weekend, or residential in the province / abroad (English / Italian possible).
Who Should Attend?
Anyone wishing to balance his emotions, his physical and psychic body, to sustainably improve his vitality. You are already in good health, this training allows you to keep or regain your right weight and stay young even when you are getting older…
Training schedule:
5 days from January 15th to 19th, 2018
Prices:
900 euros* (5 days)
* Price including taxes for private individuals – Companies: contact us – training agreement on request. Excluding accommodation and meals.
Reservation with payment of a deposit of 200 euros.
Inscriptions
To register, contact me for a phone interview, or for more information. Your registration is confirmed upon receipt of a deposit of 200 euros.
Animation: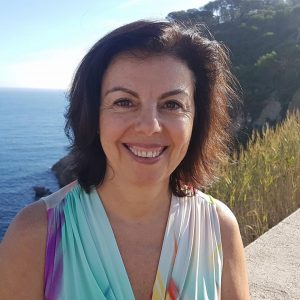 Catherine Frade, psychologist, occupational psychopathologist, systemic coach, Dr Pharmacy. She is also a certified instructor at the Chopra Center in California, a member of the Pain and Work Network, and a board member of the EMDR France association. She has also trained in different European, Asian and American approaches. She has founded and runs STELIAXE since 2003 (consulting, training, coaching people and organizations in Integrative Transformation).