Develop your Intuition and Your Discernment
Intuition is an ability that we all have: it is the language of the soul, as the intellect is the language of the brain or the instinct the body language.
Objectives
Develop your intuition, it's power:
• Make decisions faster and more in accordance with yourself than by reasoning.
• Live a more fluid and harmonious life with yourself and with others.
• Access your creativity and your power of life,
• Learn to let go, listen to your emotions, live in the present for a long-term well being while progressing on your life path.
Program and method
Intuition is transmitted more than it is taught by words. With holistic and multicultural practical exercises, we create a dynamic that allows us to:
1. Understand all (micro) -signal that emerges in you, in the form of image, sound, body sensation, emotion …
2. To capture the associated bodily sensations, to identify them, to decode them, to develop them, to make the difference between your feelings and your mind,
3. Interpret them through just reconnection to emotions.
4. Learn how to use it to answer the questions you want to solve and navigate better in your life.
The development of intuition is done in the repetition of the practice and in the observation of yourself, the impact of the outside world on yourself and your inner world.
Result: To be able to understand the functioning of your three bodies: psychic, physical and emotional. Learn to be in joy, open to the world through a better knowledge of yourself.
Training follow-up
Supervision days in the form of feedback, sharing and complementary theoretical and practical integration are proposed at a fortnightly frequency.
Training locations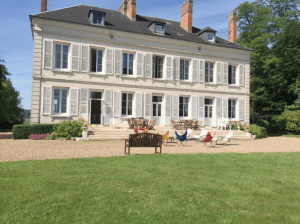 Residential Stage (R) 1 hour drive from Paris West or 1 hour by train from Gare St-Lazare
Non residential training course (NR) in Levallois (92)
On request: non-residential course at the weekend, or residential in the province / abroad (English / Italian possible).
Who are these interns for?
Anyone wishing to get to know each other better, trust themselves to make optimal decisions that make sense to live their lives more serenely.
Calendar
3-day residential course: January 24 to 26, 2018 – June 6 to 8, 2018
The program presented here on 3 days exists in lightened form in one day.
It is possible to repeat the modules as many times as you wish to deepen and anchor the practice and your discernment. Participants can thus respect their pace of integration and practice. The renewal is the object of a preferential rate.
Prices
540 euros* for a three-day module
* Price including taxes for private individuals – Companies: contact us – training agreement on request. Excluding accommodation and meals.
Reservation with payment of a deposit of 20% (100 euros for a module)
Inscriptions
To register, fill out the online form, Feel free to contact me for more information. Your registration is confirmed upon receipt of a deposit of 20%.
Founder of the approach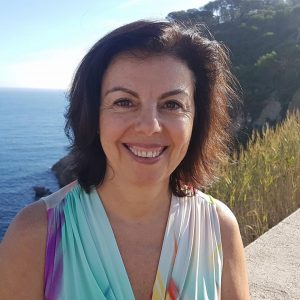 Catherine Frade, psychologist, occupational psychopathologist, systemic coach, Dr Pharmacy. She is also a certified instructor at the Chopra Center in California, a member of the Pain and Work Network, and a board member of the EMDR France association. She has also trained in different European, Asian and American approaches. She has founded and runs STELIAXE since 2003 (consulting, training, coaching people and organizations in Integrative Transformation).